Pašman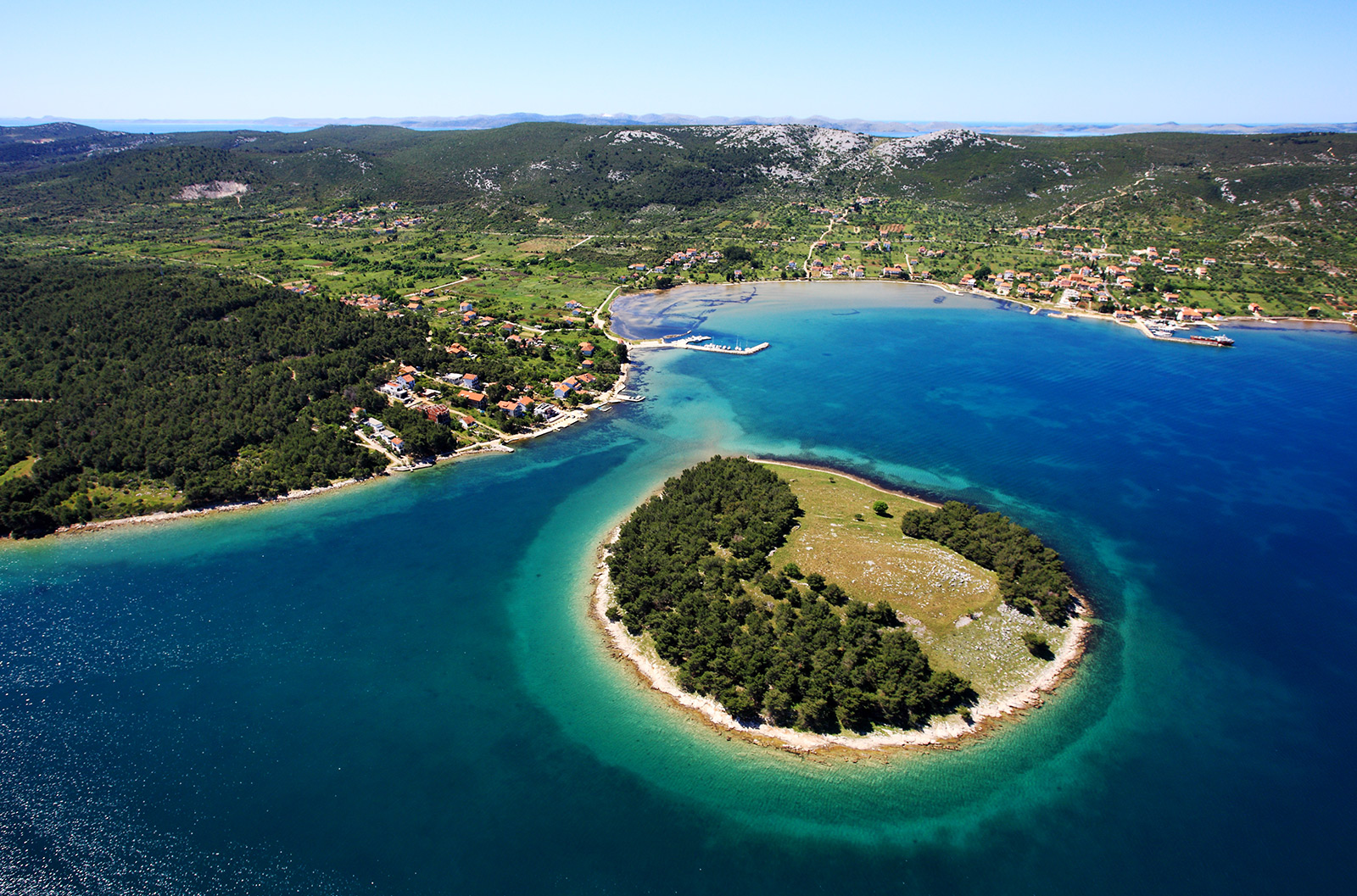 Pašman. The island without frontiers. The island of joy and happiness, of little people with big hearts. Pasman overwhelms and enters the pores of our innermost being. It is like a small link that will always miss you, if you let it to overwhelm you. The island loves you as much as you love it; therefore you fall in love with it at a glance.
If you wonder what does the peace look like, it is enough to climb the highest peak Bokolj and take a look on what is being offered on your palm. From Kornati to Velebit, from hidden bays in the south to the beaches in the north, olive fields or home-made chard in the garden of every family.
It is a place where the nature is resentless because it is being born; it grows up and lives within nature. How can we not like the mystical eagle owl, that likes only our region, so we therefore protected it or not bring home so special snipe from Sunday's hunt. We should also play around with an old boat which awaits us at the port, and then prepare a grilled squid, for a good company with a glass of home-made wine.
The tradition is being kept, so the old crafts are only waiting for their new students. Such an ordinary piece of myrtle easily becomes a handbasket (sprta) or a basket in which we are going to, when the sun warms the strongest, after enjoying the beach, go to the field and bring figs in order to dry them out in the hot sun. And when bora knocks on the first cold days, we are going to open an old chest and fill the home with the smell of maple, the sweet of summer and warm day's memories. We all enjoy looking at a little piece of cracked limestone which has tied us to the island.
You go back to the island, you live the island. Pasman overwhelms, embraces and loves its man, its guest, you!